News
Visit Open Studio at Hunters Point Shipyard, April 18 and 19, 2020, from 11am to 6pm. Please see below for directions.
Look for Crampton's donations "Hay, Manteca" and "Piers at 20th Street" at the Lyme Light Foundation Dart for Art auction.
Come visit the painting studio. Let's make an appointment. >>Click here for directions to the studio: Building 101, Studio 1223. GPS: 451 Galvez Avenue, San Francisco.
Since 2016, Crampton has been creating political cartoons. Follow on >>Facebook, Twitter, Instagram, or view cartoons at the >>Laugh About It web site. Crampton decided to release the collection as a book as it was getting quite large—but she's still drawing. Read it at Open Studio or buy at any bookseller and amazon.
Carolyn Crampton
San Francisco
crampton@cramptonarts.com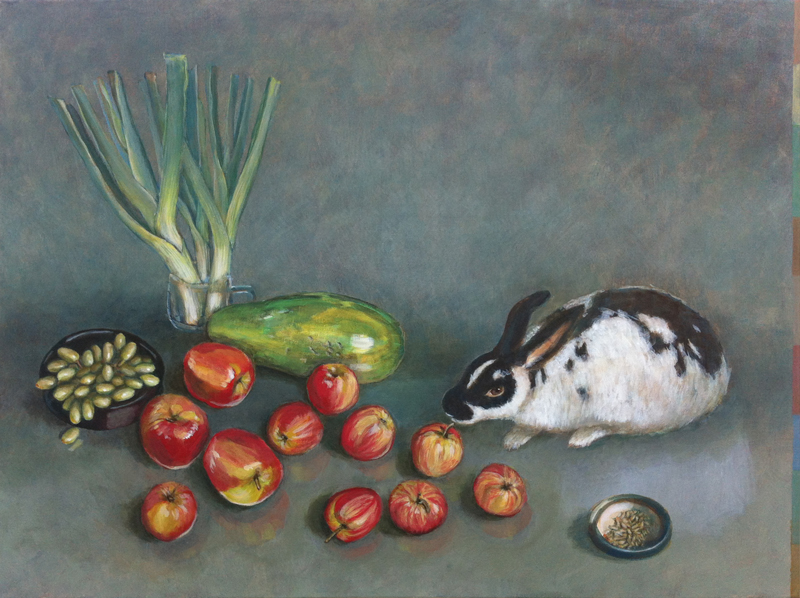 Still life with Papaya and Rabbit, acrylic on canvas, 30"x40"x2"