If you download Crampton's two books on iPad 3, please give us a rating, so more people can find the books! Crampton is also working on another book featuring rabbit drawings with co-author Heidi Goldstein, scheduled for released in the Spring. The drawings for this rabbit book are almost complete. We are also working on getting "Dumbunny" on Kindle.
Crampton's painting studio is open any time by appointment. Feel free to come by and see what is happening! Right now we are working on flowers and books.
Crampton was invited to be a member of Daylighted.com which exhibits art digitally and sells glicées of art.
The studio will be open to the public again for Spring Open Studio and also the weekend of October 15 & 16. [Click here for directions to the studio: Building 101, Studio 1223. The studio is behind the main flagpole.]
Carolyn Crampton
San Francisco
crampton@cramptonarts.com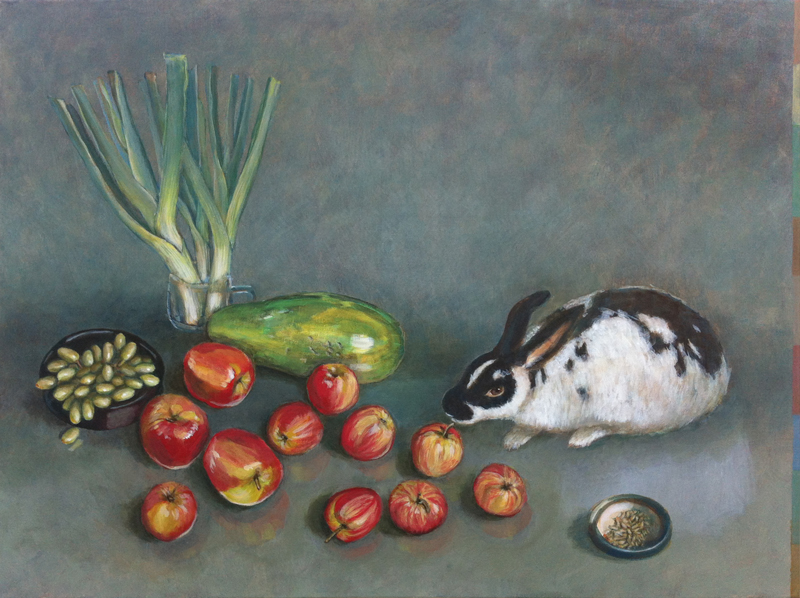 Still life with Papaya and Rabbit, acrylic on canvas, 30"x40"x2"