Crampton's painting studio is open any time by appointment. Feel free to come by and see what is happening! Right now there's a giant tower of chairs being painted. The studio will be open to the public in April 25 and 26, 2015 from 11am to 6pm. [Directions to the studio: Building 101, Studio 1223, behind the main flagpole.]
Crampton's most recent series of paintings includes her pet rabbits as subjects as well as other animals. This was inspired by 18th Century still lifes. Crampton starts direct with a brush and adds color glazes to build up the scene. The animals are painted from life, if possible. Carolyn is also adding toys and other items to the scenes.
Crampton illustrated a children's book, Dumbunny. The hardcover is available from the artist, in bookstores, Amazon, and in Apple iBooks store for iPad3.
It's an enchanting story starring the only backwards bunny you are ever likely to meet. For children 3 to 12, Howell Park Press.
Carolyn Crampton
San Francisco
crampton@cramptonarts.com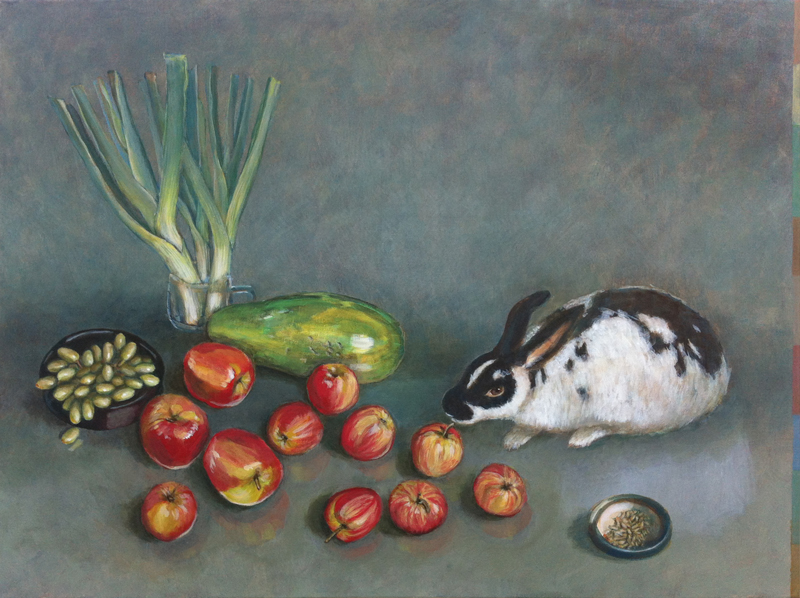 Still life with Papaya and Rabbit