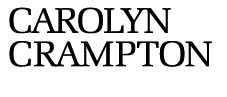 HOME :: FINE ART :: ABOUT :: EXHIBITS :: BOOKS :: CONTACT
Selected recent series:
Please click on the images to explore (then click into them to see the titles). There are also links to a video each on the "Variant World" and the Still life with and without Animals series.
Some of these paintings are available for purchase during our events from the Hunters Point Shipyard Artists online store.
Many paintings are still available. Most look much better in person than on screen! Please request prices or contact me for a visit.
email: crampton@cramptonarts.com. All text and graphics ©2023 by C. R. Crampton. All rights reserved