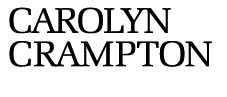 HOME :: FINE ART :: ABOUT :: EXHIBITS :: BOOKS :: CONTACT
VARIANT WORLD PAINTINGS (art is cropped, click for full size and scroll through detail shots)
I started and named this series before the pandemic so the name has nothing to do with that.
I was thinking about a possible future world. Here's a >> video << about the "Variant World" series.
email: crampton@cramptonarts.com. All text and graphics ©2023 by C. R. Crampton. All rights reserved.